We are all about old-fashioned pub-grub here. We follow Bill Bryson's line that, 40 years ago, food in British pubs was awful. You'd have been lucky if you got a meat pie which had been in the warming cabinet for three days! Then, 20 years ago, it was wonderful. Pubs were serving up genuine home-cooked meals like ham, eggs and chips, steak and mushroom pie with chips, liver and bacon and good old scampi and chips. Nowadays, however, the word "gastro" has crept in and spoiled everything.
It may well be that we are 20 years out of date here but, if that is the case, we are proud to be so. We serve all of the meals listed above and more – and nothing costs much more than a tenner (except our new Mega Burger, of course). Please don't assume that you will get tiny portions just because the meals are good-value for money – you get quite the opposite in fact and many people can't even find room for a pud. The food isn't "cheap and nasty" either. It's proper food and the reason it's cheap is that we don't need to pay fancy chefs fancy money and many of the dishes are made by the landlord himself.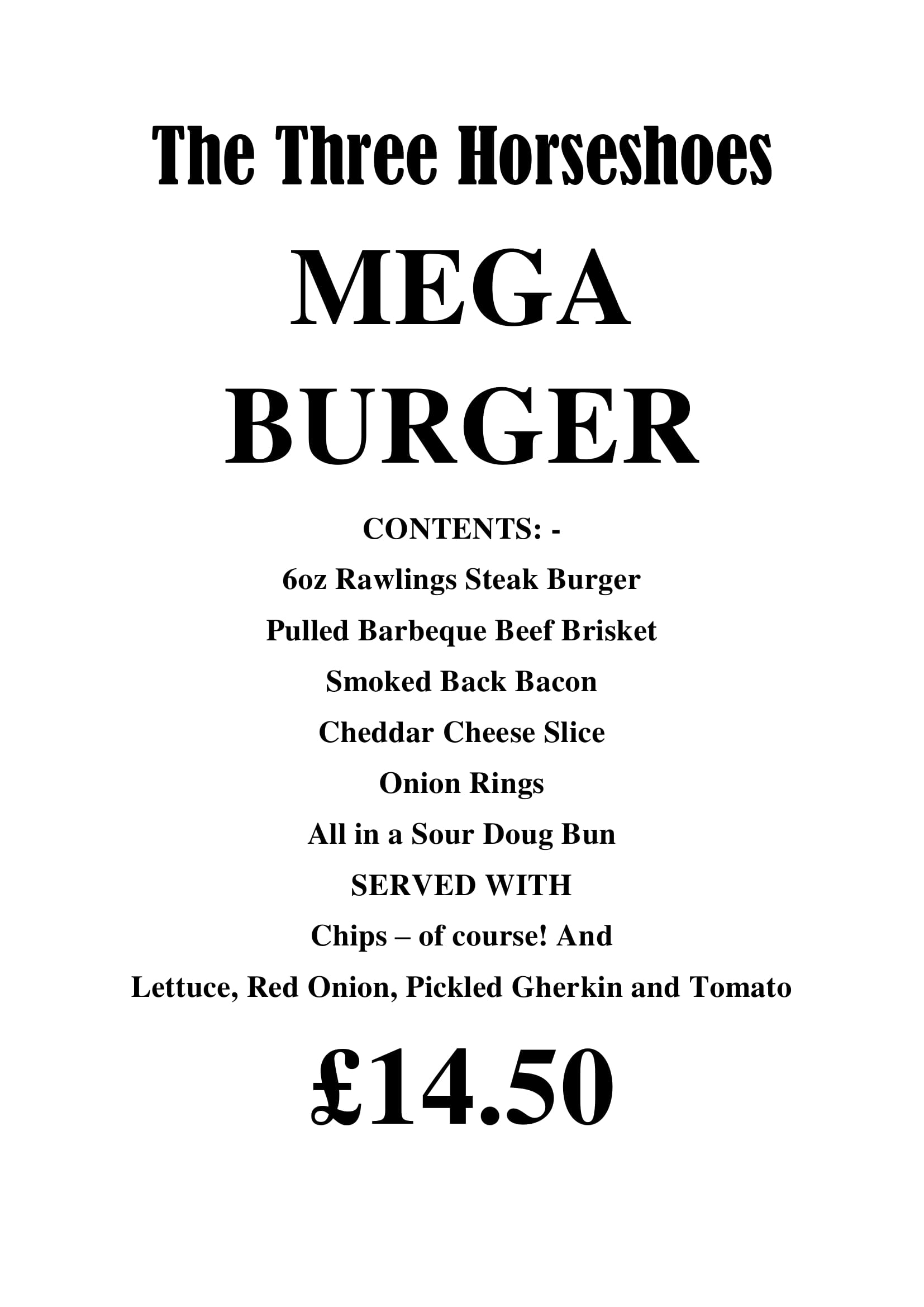 Lastly, if you fancy something that's not on the menu or if you have special dietary requirements, we are confident we can provide what you want as long as you give us enough notice. Just call us on 01483 276978.
Click below to view our menus: